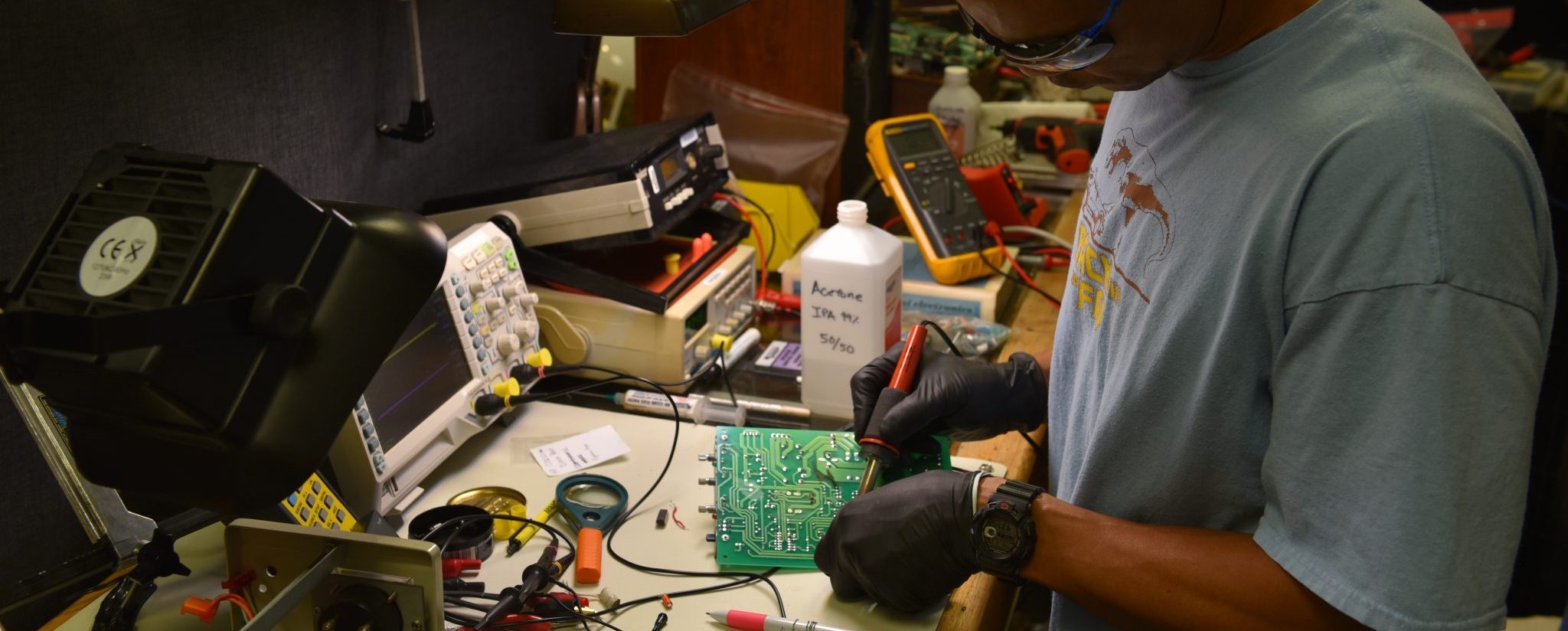 2020 Spring Break Events
This spring break we will be hosting a few casual In-Store Events for our customers!  Feel free to stop by at any time within the duration of these events to say hello and learn a few things.
Tuesday, March 17th - Soldering Clinic
Presented by Eric Patterson, this clinic will be from 12:00pm - 4:00pm, Learn how to Solder!
Wednesday, March 18th - Oscilloscope How-To

Presented by Eric Patterson, this how-to will have two sessions from 10:00am - 11:30am and 2:00pm - 3:30pm, Learn about Oscilloscopes!
Thursday, March 19th - Coffee and Donuts with R2D2
This will be a fun hangout / presentation of our life-sized R2D2 robot and his prototypes by Aidan Stimson from 10:00am - 1:00pm, Learn about Robotics!
Friday, March 20th - Vacuum Tube Amplifiers $20.00 per person

President of the Houston Vintage Radio Association (HVRA), Bill Werzner, will discuss how tube amplifiers work and how to troubleshoot / repair them from 10:00am - 12:00pm then a short break and resume from 12:30pm - 4:30pm, Learn about Electronics! This one day class will cost $20 per attendee, tickets bought in-store, limited space.

Bill held 5 fantastic electronic classes here last summer and is returning once again this spring break. There will be handouts, hands on demos and schematics!